Regular price
$679.99 USD
Regular price
Sale price
$679.99 USD
Unit price
per
Sale
Sold out
Key Features
Includes 6 Plug-In Wireless 4K Cameras

2-Way Audio Technology

Private Data with Secure Wired Connection
Free Local Storage with 1TB HDD
Immediate Alerts for Fast Response
Free Mobile App with No Hidden Fees
Add up to 10 Total Wi-Fi Devices
Whats included in the Box

Wi-Fi NVR:

Wired NVR with 1TB Hard Drive
NVR Power Adapter
6 ft. HDMI Cable
RJ-45 Cable (Ethernet)
USB Mouse
Support Material & Window Sticker

Wi-Fi IP Cameras:

4K Wi-Fi IP Spotlight Cameras (4,6 or 8)
Camera Power Cables (1 per camera)
Mounting Hardware and Screw Packets (1 per camera)
Indoor/Outdoor Performance

General (Wi-Fi IP Camera)

Weather-Resistant Rating: IP-65

Operating Temperatures: -4°F to 140°F

General (Wired NVR)

Operating Temperatures: 32°F to 104°F
Warranty Details

NIGHT OWL, LLC ("Night Owl") provides the following warranty to the original retail purchaser only (the "Purchaser") with respect to this product (the "Product"): For a period of one (1) year after the date of sale, the Product shall be free from manufacturing defects in material and workmanship.

Additional terms and conditions may be reviewed here.
Share
View full details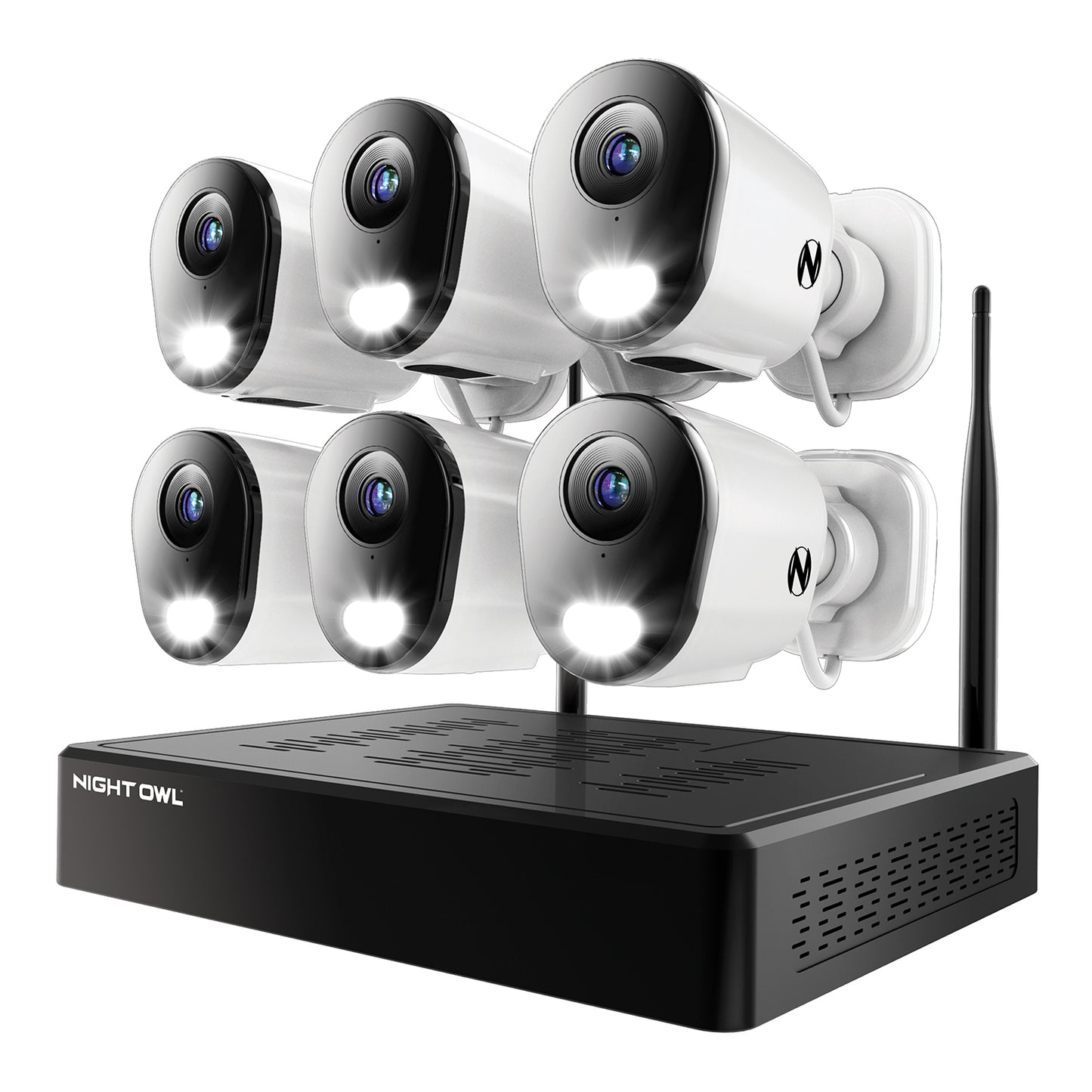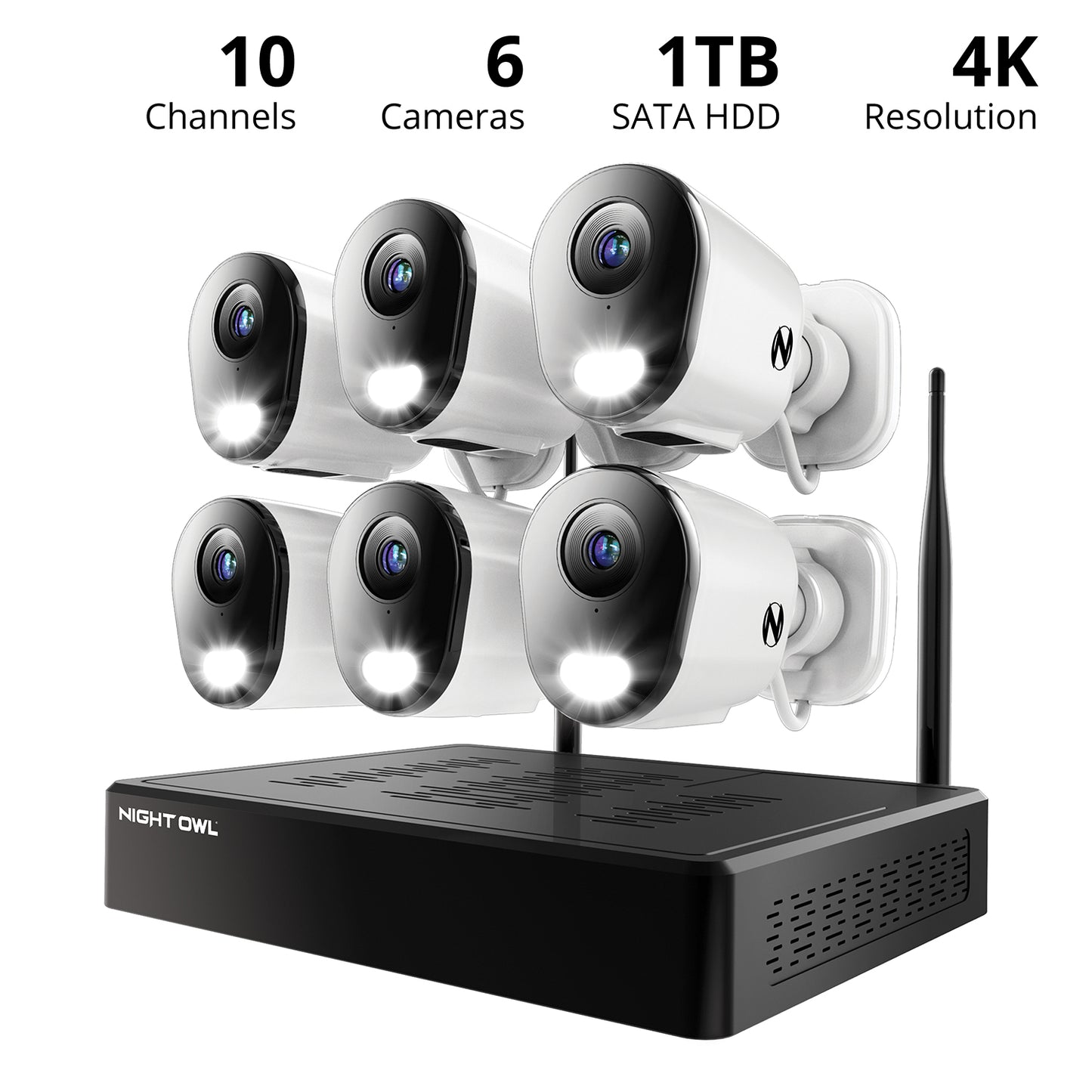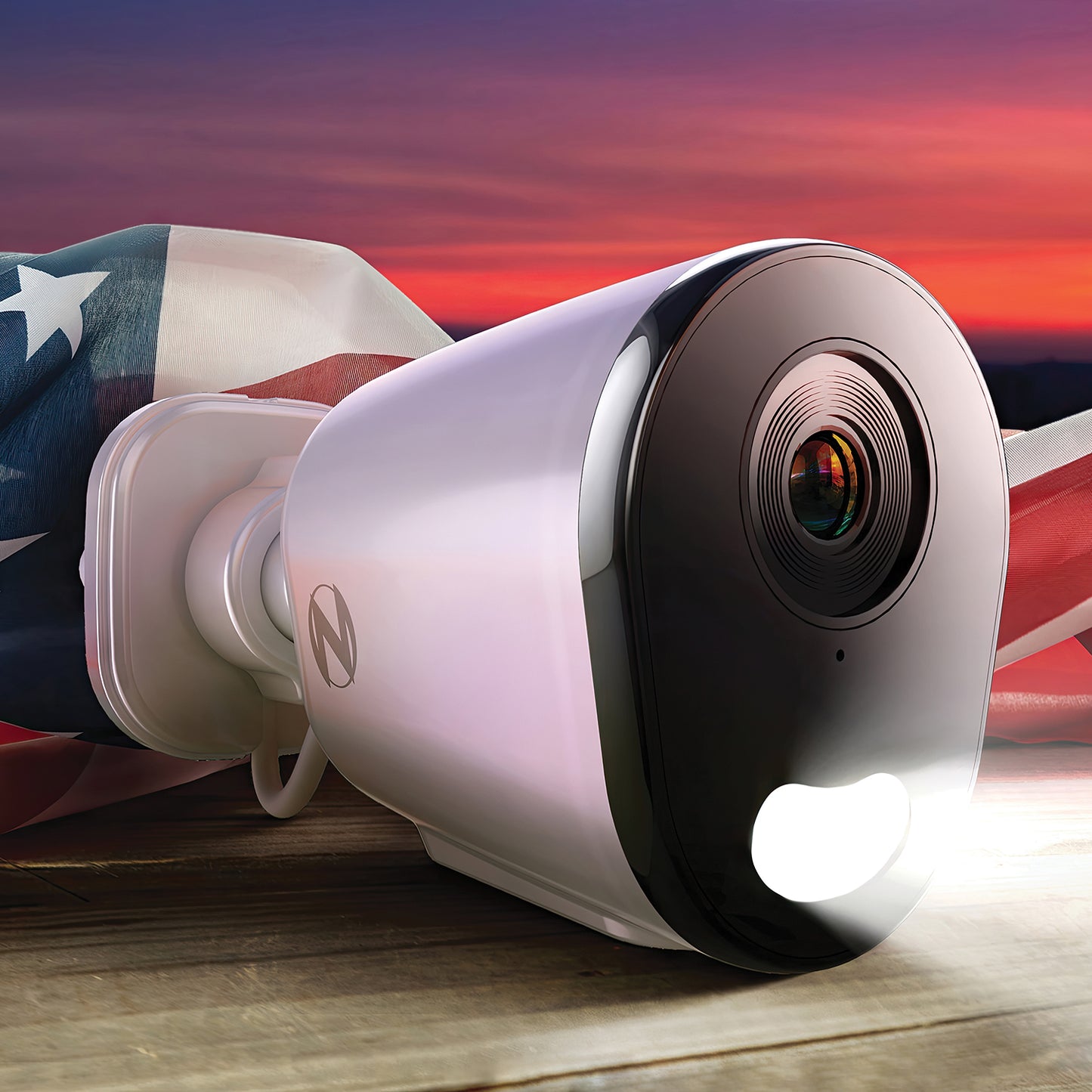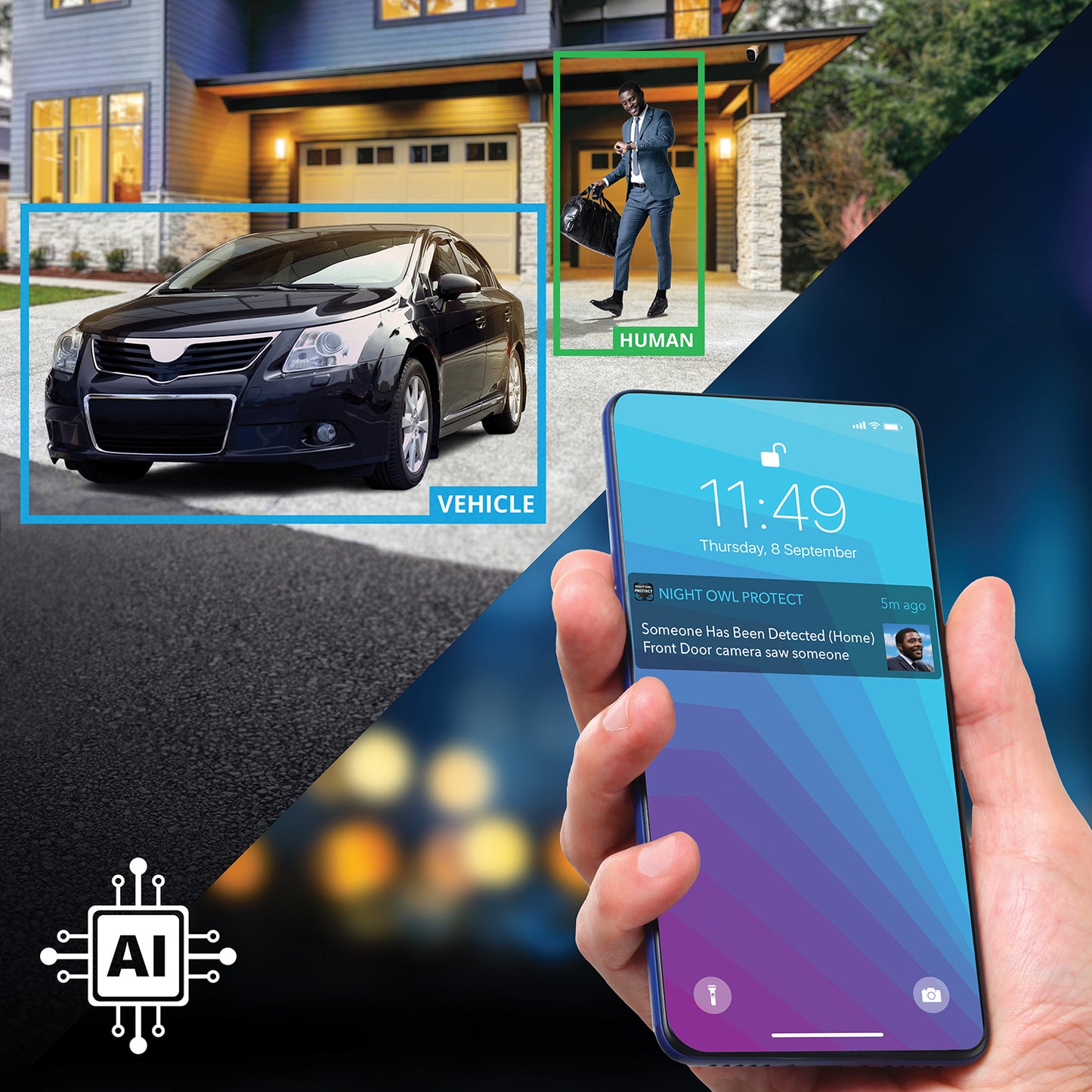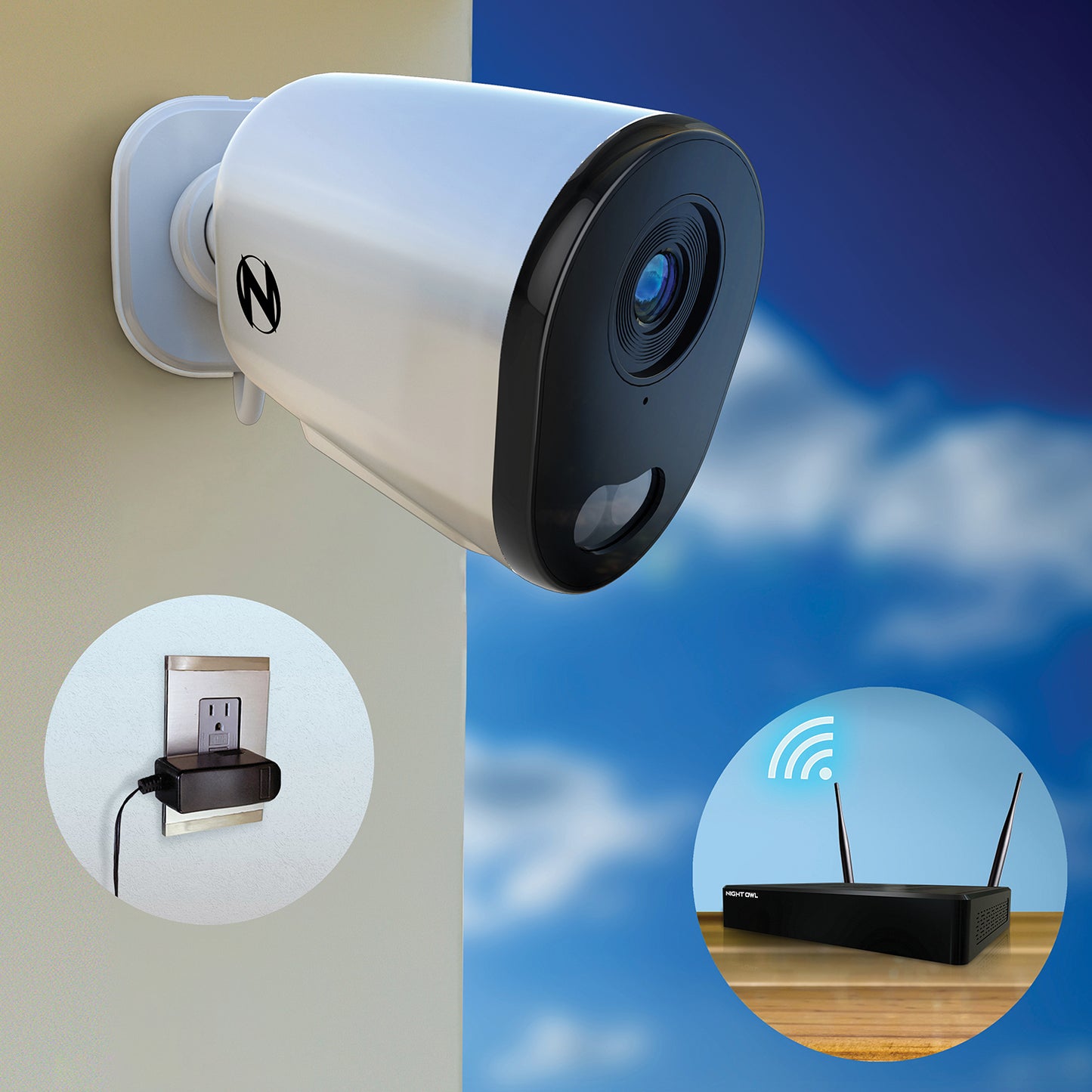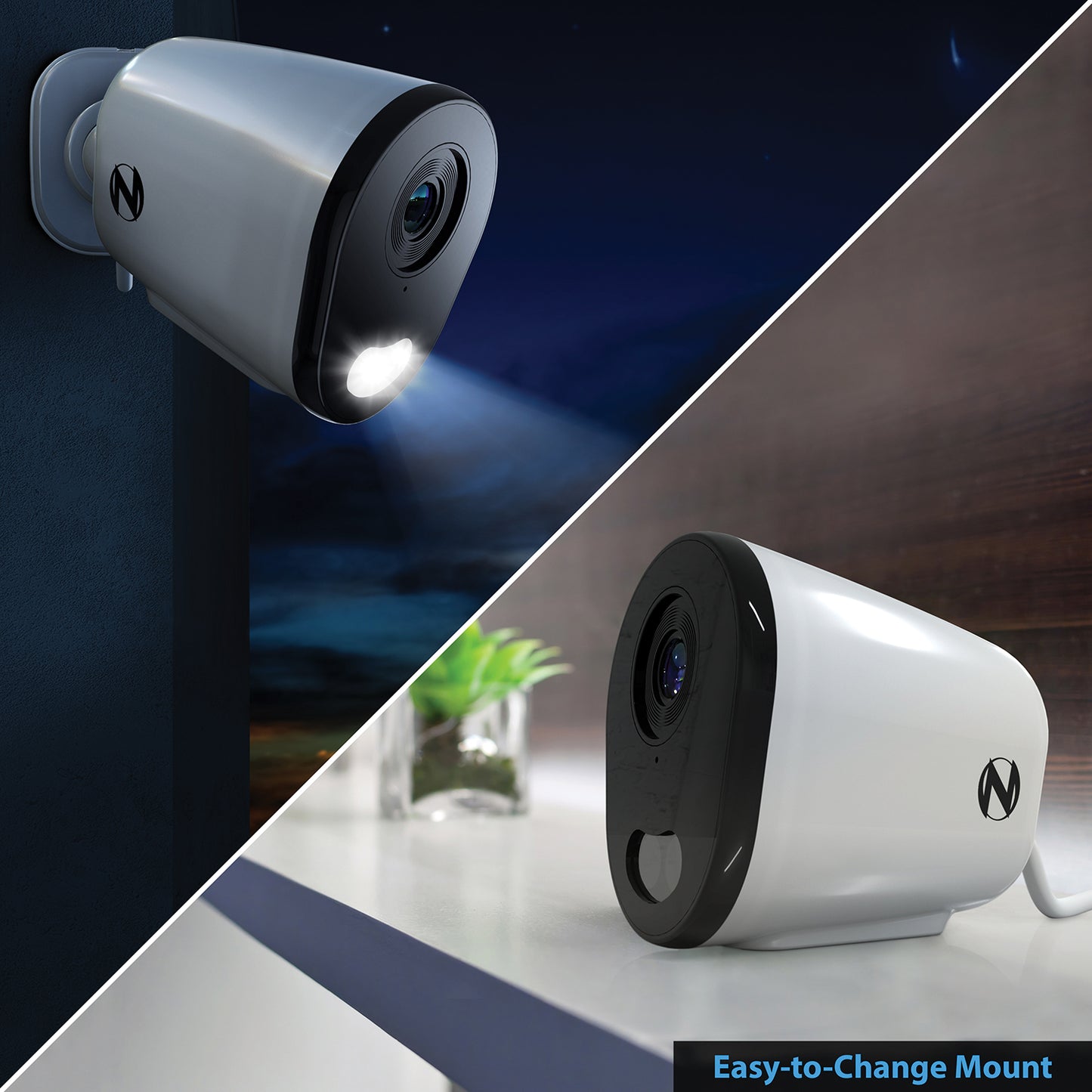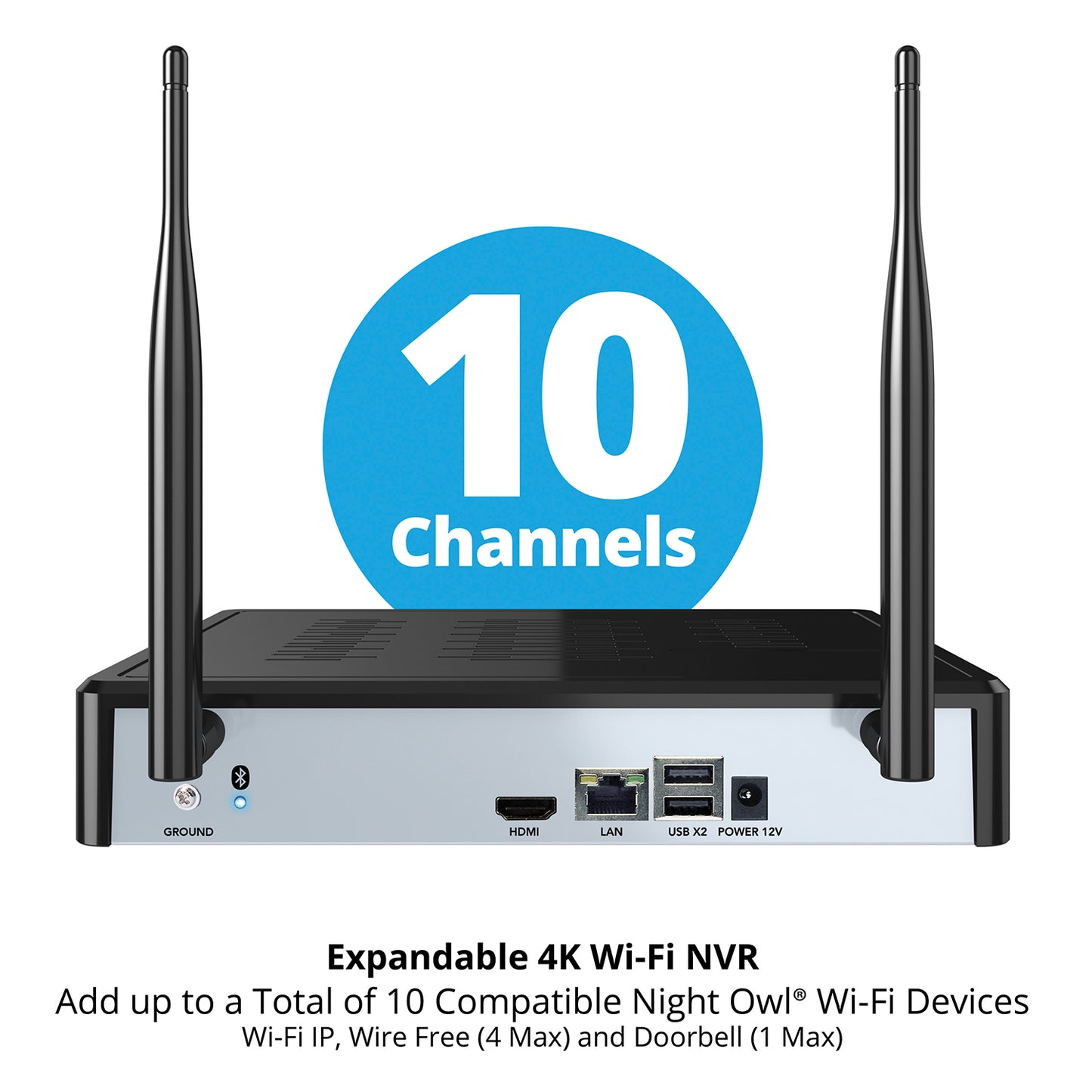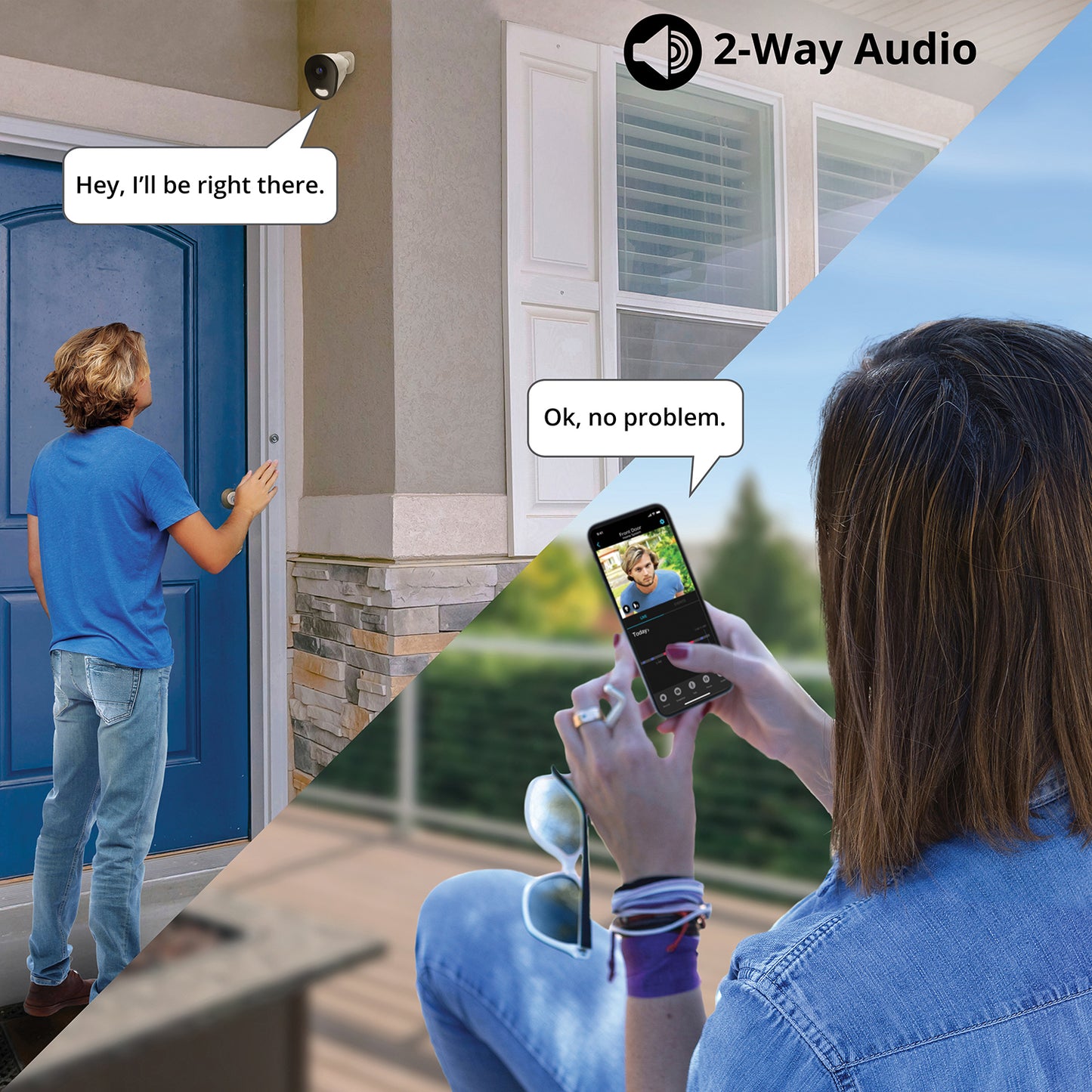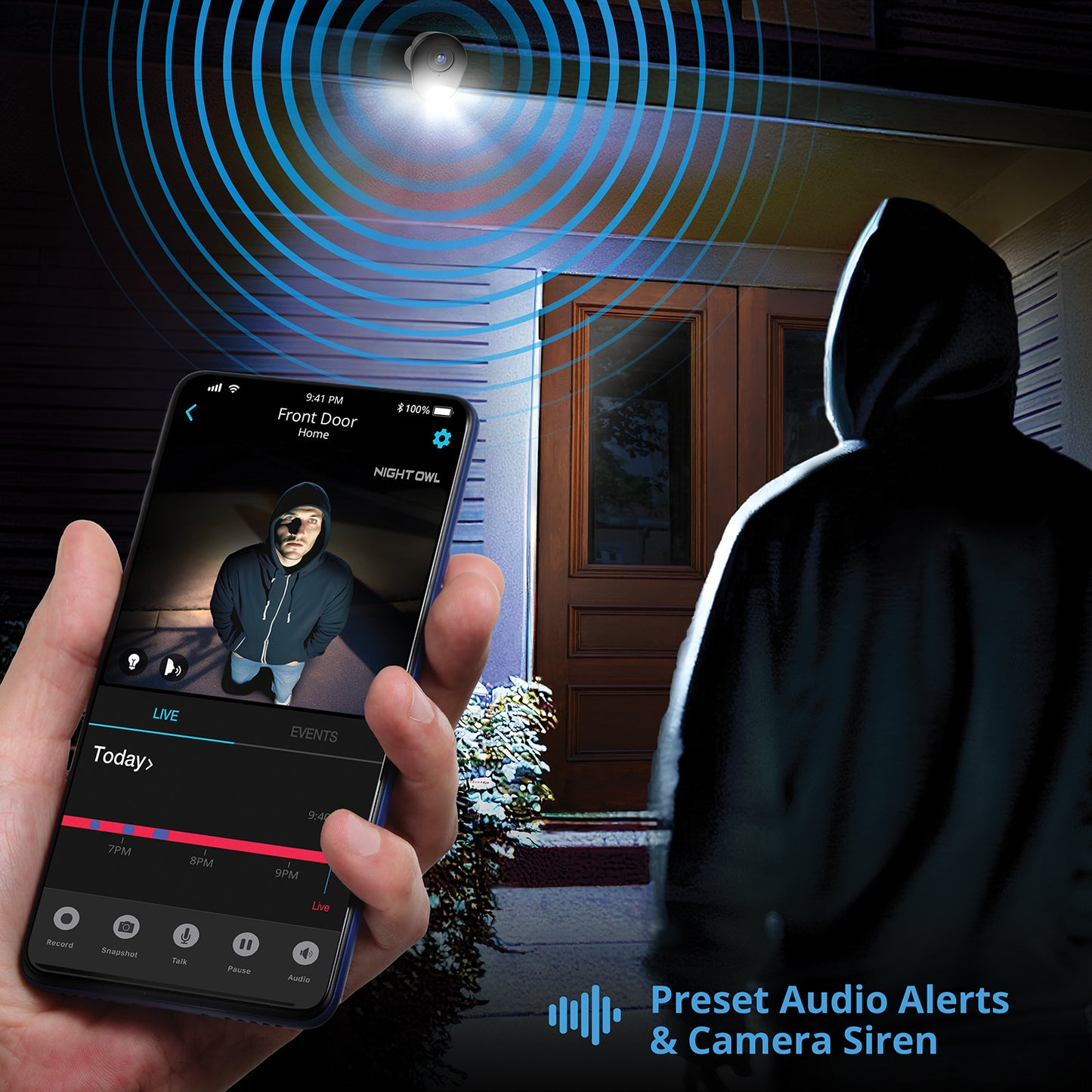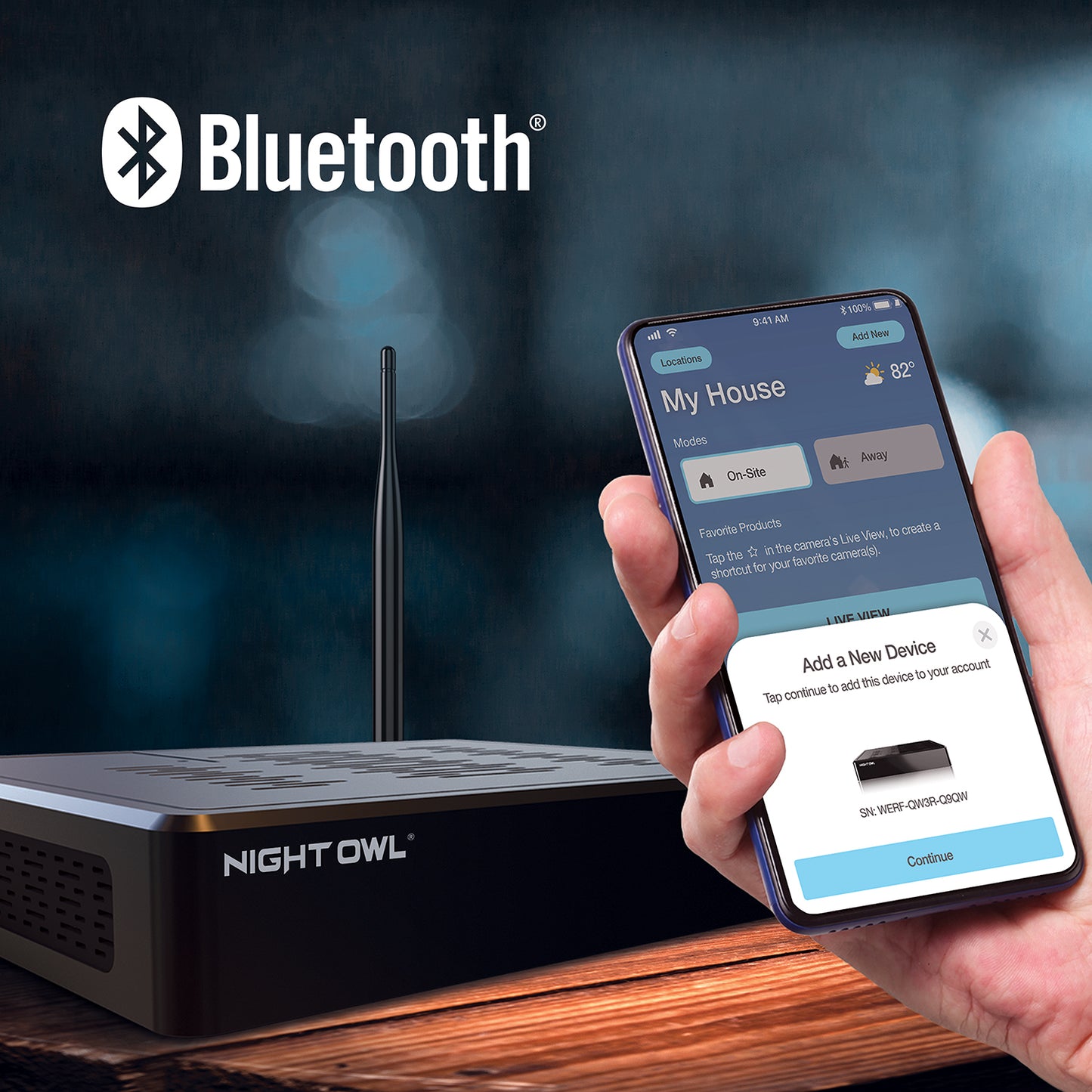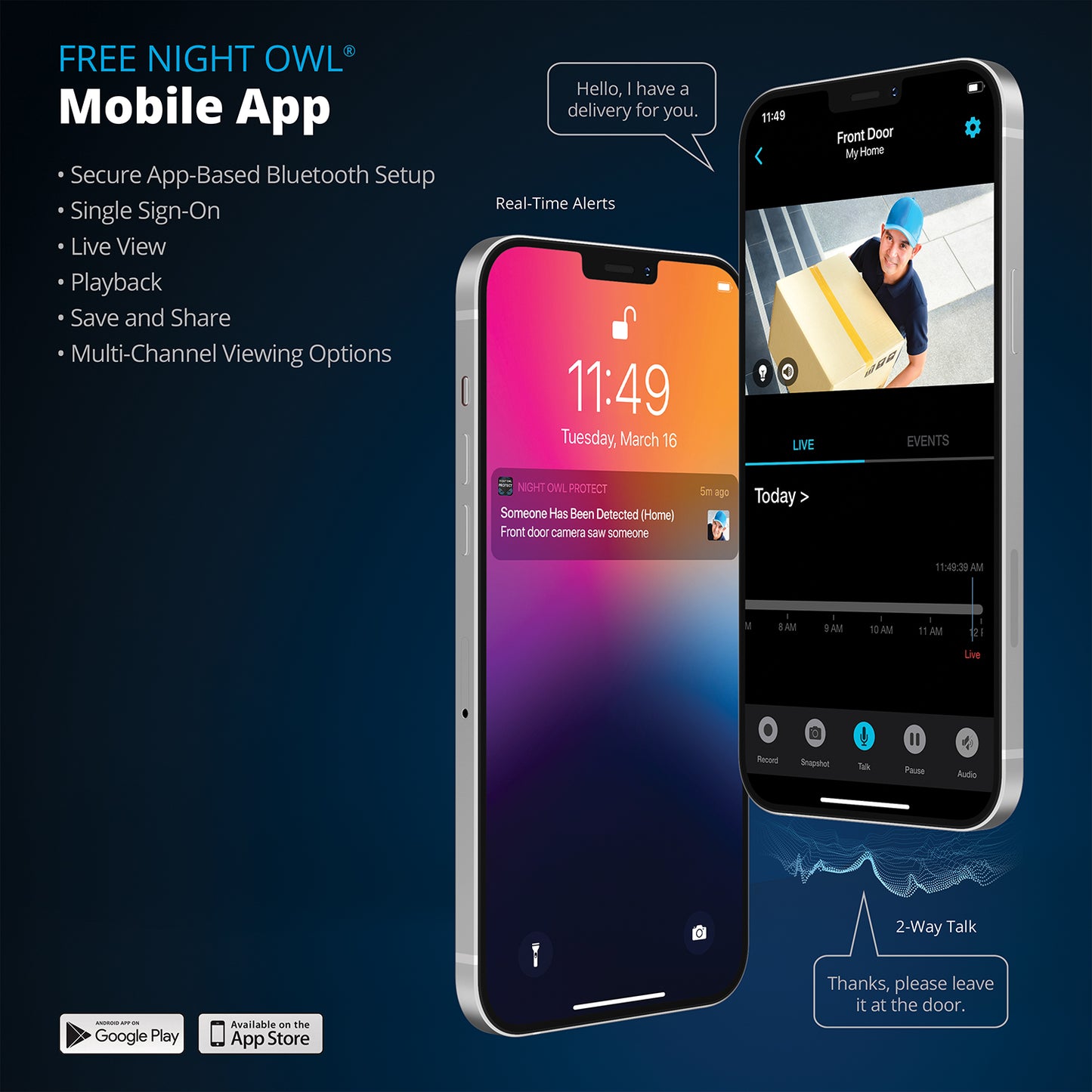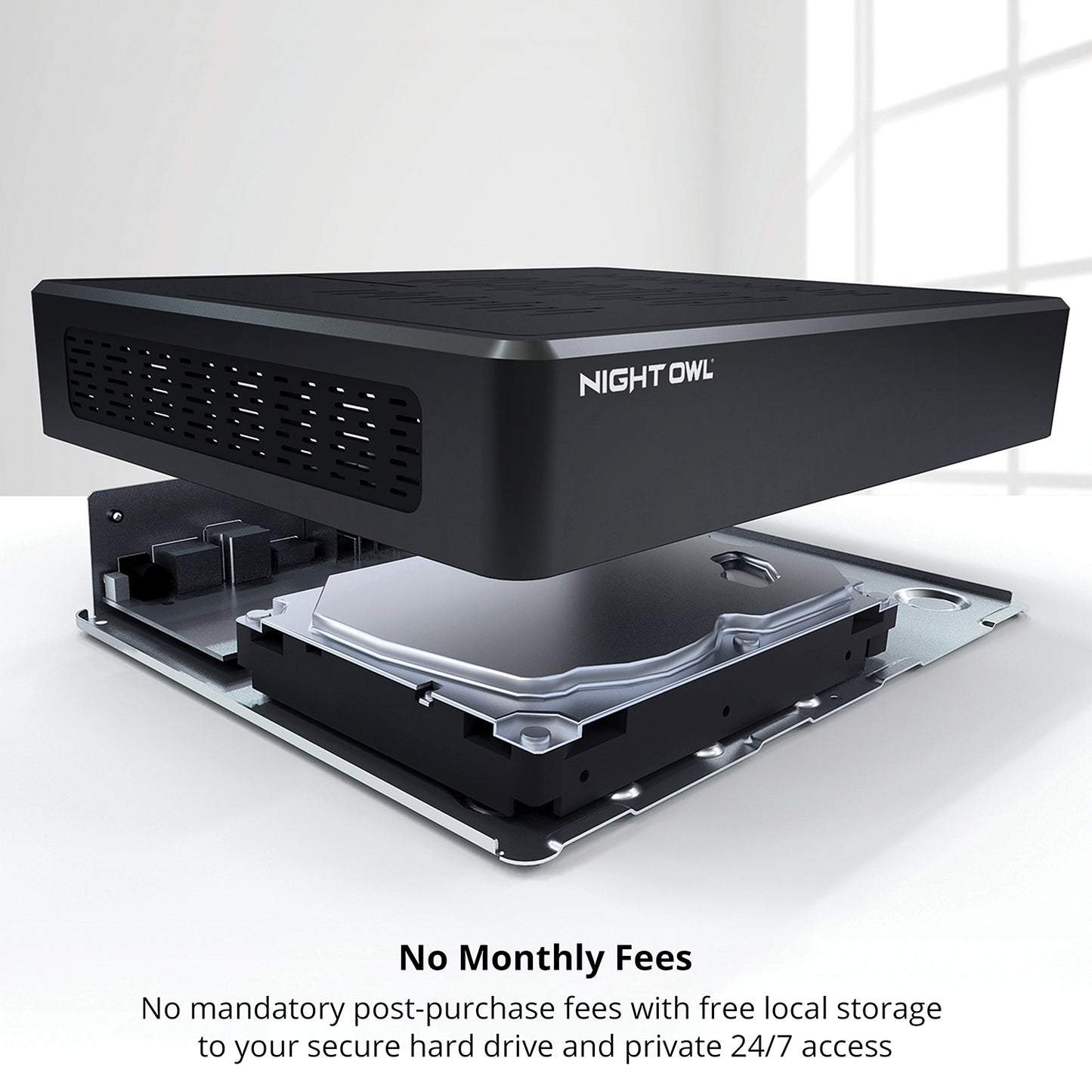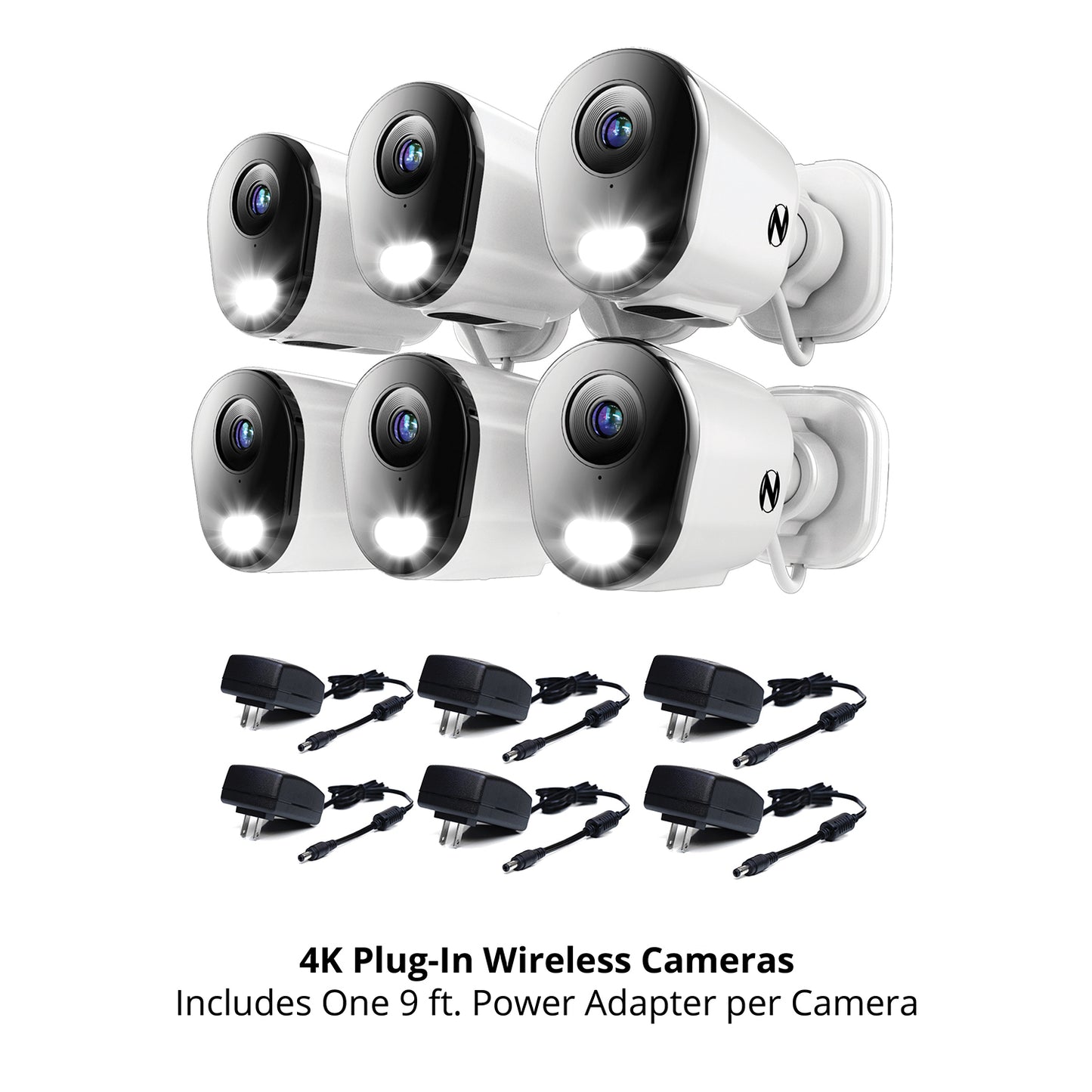 The Night Owl Difference:
Secure App-Based Bluetooth Setup

Set up and control the security system right from the app on your Smart Device via a secure Bluetooth wireless connection. Our app and your system are password protected to shield your data. No TV or monitor is required.
Prioritization of your Privacy

Your security camera recordings and data are for your eyes only and are kept secure on the pre-installed hard drive. Additionally, with 2-Step Verification and Single Sign-On we protect your information while making access convenient.
Weather-Resistant Cameras

Your cameras come with indoor / outdoor housing, which means you can safely monitor inside and outside your home or business.

Cameras can withstand minimal moisture and dirt debris, while providing the coverage you need
Durable, weather-resistant construction ensures long-lasting use (placing the camera under an eave, for outdoor usage, is recommended)
Built-in Spotlights

Your wired cameras include built-in spotlights which turn on when a human or face is detected to deter burglars and vandals.

Spotlights power on automatically when human motion is detected
Bright lights illuminate the area which startles trespassers
Continue viewing and recording in dark conditions with up to 100 ft. of Night Vision
Human Detection Technology with Facial Capture

Instantly receive Human Detection and Facial Capture Alerts to your mobile device so you can better distinguish criminal activity from normal occurrences while saving hard drive space.

Record and flag events for quick and easy access
Quickly determine if you see someone familiar or not with our Facial Capture Alerts
Easily search your recordings by filtering to find what, when and where an event occurred
No Monthly Fees

All recordings are stored locally on the pre-installed 2TB hard drive to safeguard your privacy. No hidden costs or subscription fees. *Optional cloud backup storage available.
Free Night Owl mobile app

Monitor and manage your security system in real-time from your mobile device.
Sharp 4K HD Resolution for Clear Recording

Enjoy crystal clear recordings with your 4K HD cameras. Take a closer look from your monitor and capture intricate details that lower resolution cameras might not catch.

High-quality, true-to-life, 4K video resolution with 8MP
Produces clear and detailed images that you must see to believe